The Revenge of the Midget Punchers

Released

1994

Recorded

?

Genre

Length

?

Label

Producer

Last Release

NONE

Next Release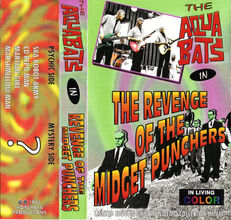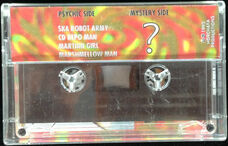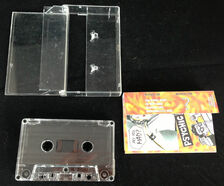 THE rarest and first demo tape from The Aquabats. Hardly any of the Aquabats themselves even own a copy of this. An unplayed copy of this tape sold on ebay in 2012 for over $500. That was the only one sold in a very long time. Longtime friend of The Aquabats, Tazy Phillips, has a copy.
CD Repo Man:
☀https://www.youtube.com/watch?v=tsCCt97Qg90
Martian Girl:
☀https://www.youtube.com/watch?v=YB2CqZiRVy4
Track Listing
Edit
Side One:
"Marshmallow Man!"
Side Two:
"Aquabanian Skank! - ?
"Pinch And Roll!"
Community content is available under
CC-BY-SA
unless otherwise noted.