1995-1996 Horchata Records
Edit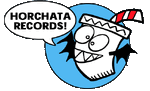 Horchata Records is an unofficial record label created by Parker Jacobs that was used as the startup label for the Aquabats to release their early demos, 'The Return of the Aquabats, and personal and compilation work throughout the band's history. Horchata has also been home to the majority of Aquabats-related groups, including The Sandfleas, GoGo13 and Digital Unicorn.
1997-1999 Goldenvoice
Edit
In 1997, the Aquabats joined Goldenvoice Records, releasing 1997's 'The Fury of the Aquabats! and 'The Aquabats! vs. The Floating Eye of Death!' before leaving the label in 1999 because the record lable went under.
2005-2009 Nitro Records
Edit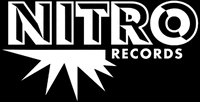 Nitro Records
is an independent record label created and owned by Dexter Holland (lead singer and founder of The Offspring) and Greg Kriesel (bassist for the same band). They started the label in 1994.
[1]
The label is famous for being an incubator for punk artists who have subsequently become successful, most notably AFI. The label has also released albums from classic punk bands, including The Damned and TSOL, and The Offspring have even used the label to re-release their eponymous debut album.
Currently, Nitro is rebuilding itself with a new roster of bands who fit more closely into The Offspring's melodic punk style, rather than the current trends of radio-friendly pop punk and screamo.
In 2002 Nitro released a compilation title Punkzilla, featuring tracks by AFI, The Offspring, TSOL, The Scandals, Divit, The Damned, Bodyjar, Rufio, Stavesacre, Ensign, Guttermouth, Original Sinners, Son of Sam and The Turbo AC's.
Cite error: <ref> tags exist, but no <references/> tag was found
Community content is available under
CC-BY-SA
unless otherwise noted.