This is an archived Aquabats news update from TheAquabats.com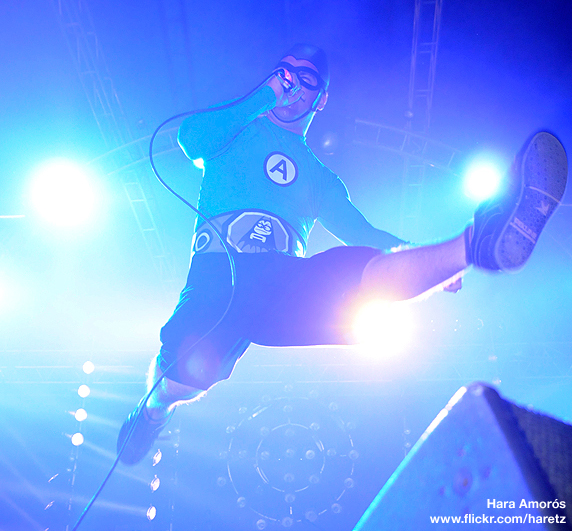 JUNE 17, 2009 FINALLY!
HELLO KIDS!
Well super-dude fans and friends, BIG news update here with another big news update! THIS WEEKEND the Aquabats will be back out on the road for two...yes! Count them, TWO historical shows ..or in other words, two shows that will end up in history!! As... HISTORY!!
What is the historical significance you ask? First, on Friday night the 'BATS will once again swoop down into the Salt Lake Valley to clean the crickets of some crops with some ..HOT ROCK!! Check this link! Buy tickets now, they are running out like egg yokes in a hamburger! Then in another historical move of genius, we board a plane and fly to Denver, Colorado for a mind blowing ska fest with Voodoo Glow Skulls, Mustard Plug and others.. We cant believe it! Check out the info here! Quick buy tickets! This WILL be the last 'ska' fest the Aquabats EVER play... if we can avoid it... So there you have it... two historical moments with the most important band ....in rock history...ahem... THE AQUABATS!! BE THERE!!
In other news!! We are hoping to debut a new song this weekend and also play a few other hidden 'gems' from past ...HISTORY! Rumors are the Baker will return to the set this weekend! Maybe just a rumor but rehearsals are still in effect for this week....so dont miss this cliffhanger...!! We are also hoping to have an insane Pool Party this weekend so be ready in swim gear for the most radical pool party in History..!
IN OTHER NEWS...STILL!! We, the Aquabats!!! Are planning our winter holiday tour now! The most epic of all holiday tours of any band ever. We want you the kids, to email us if you think we should come to your town!! We will decide what cities to play based on what emails we get! So if you want us to come to Dallas or Pittsburgh or ...LONDON! Email us so we can start planning our Holidays with the Aquabats Tour now!
And finally...we are still without a label to call our home... so our record can't come out until then. In the meantime, we want to give to you something very special this year...AN AQUABATS CADET SUMMIT! Plans are being set now for an end of October... Halloween themed Cadet Summit!! HOORAY!! Hopefully by the next news update we will have dates and information for all of you cadets on the most newest and best band fan club summit in...HISTORY!!
Stay tuned kids!! This is going to be TOTALLY AWESOME!!! We will see you this weekend!!
YOUR PALS,
THE AQUABATS!!
Community content is available under
CC-BY-SA
unless otherwise noted.